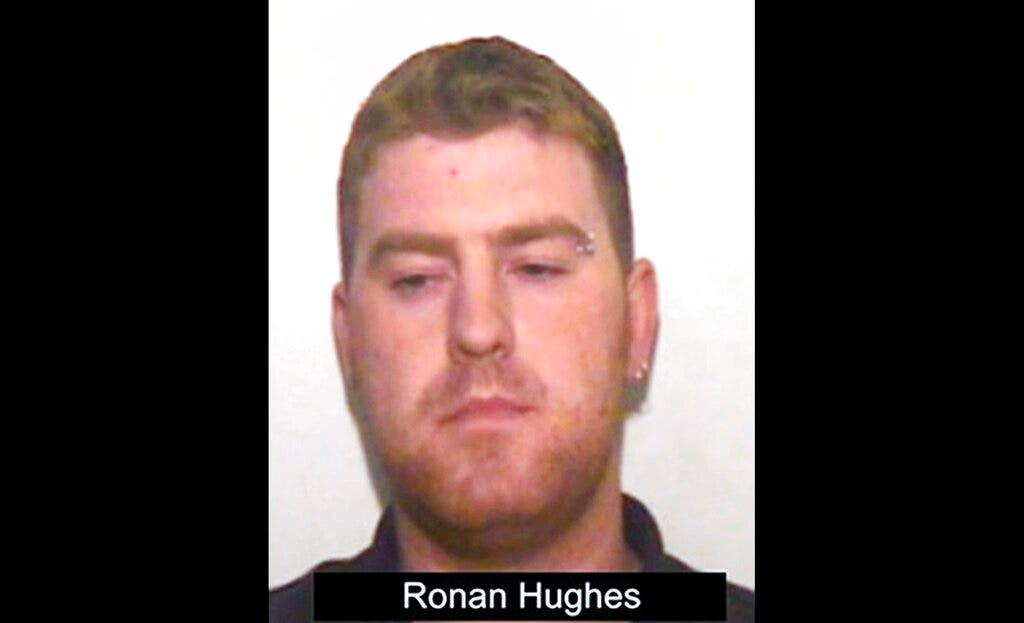 A truck driver on Friday pleaded guilty to killing 39 people from the deaths of dozens of Vietnamese immigrants who were discovered from behind a truck in south-east England last year.
BRITISH POLICE IDENTIFIES 39 VIETNAMESAL MIGRANTS DETECTED DEAD INSIDE REFRIGERATED TRUCK LAST MONTH
Ronan Hughes, 40, from the County of Armagh in Northern Ireland, has joined the criminal court in London. The victims were found dead in the back of a truck parked in an industrial park in the English town of Grays on October 23, 2019.
The incident is one of the worst cases of human smuggling ever detected in Britain.
Victims between the ages of 1
5 and 44 were pushed into a truck in an attempt by traffickers to smuggle them into the country.
Hughes also pleaded guilty to a conspiracy to assist illegal immigration of citizens outside the European Union between 1 May 2018 and 24 October 2019.
Hughes appeared alongside Eamon Harrison, 23, of Down County, Northern Ireland, who was said to be driving a truck trailer to the Belgian port of Zeebrugge before sailing for Purfleet, England.
Harrison has not been found guilty of killing 39 and one conspiracy to aid illegal immigration and will face trial on October 5 with three others.
Gazmir Nuzi (42) from Tottenham, North London, who appeared by videoconference, was found guilty of a single charge of aiding against illegal immigration on 11 October 2019 and 18 April 2020.
The actions were not the first in a tragic case.
Another driver, 25-year-old Maurice Robinson of Craigavon ​​in Northern Ireland, was found guilty of 39 killings in April. Robinson discovered the bodies after transporting the container from Purfleet to Grays.
yesCLICK HERE FOR FOX NEWS
In June, 28-year-old Alexandru-Ovidiu Hanga confessed to a number of conspiracies to help with illegal immigration.
Investigators claim that a truck container registered in Bulgaria entered the UK by ferry after leaving Zeebrugge.
CLICK HERE FOR FOX NEWS
The Associated Press contributed to this report.
Source link