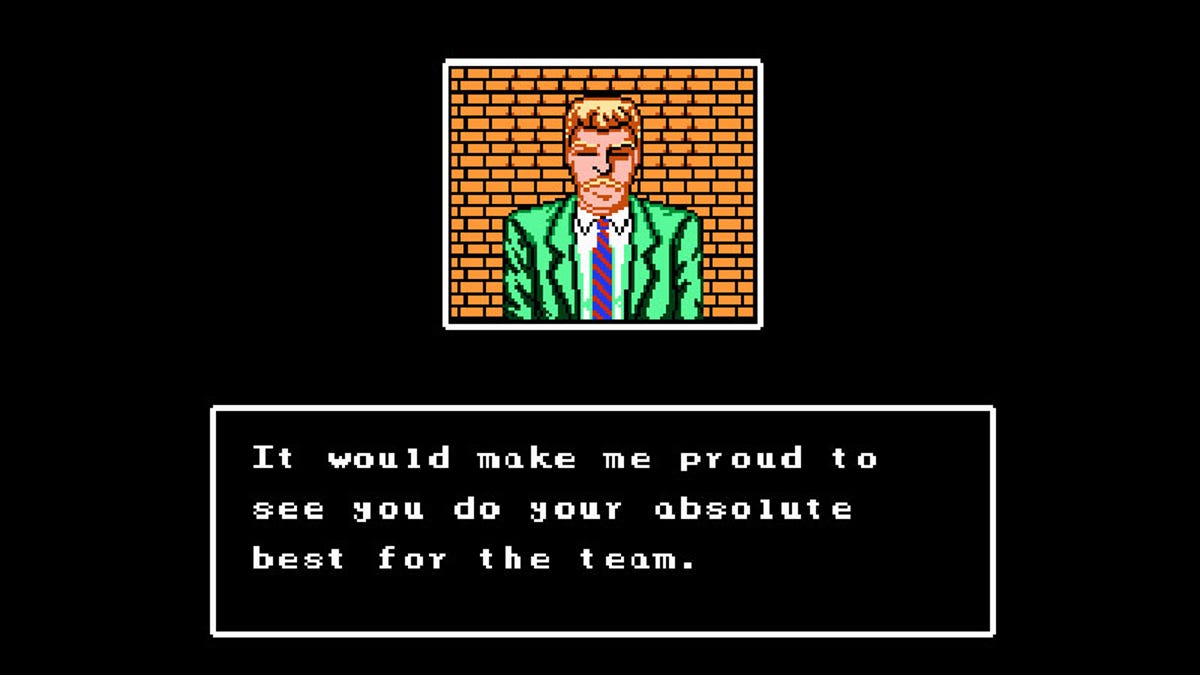 In the dying days of the Nintendo entertainment system, until the early 1990s, Taito planned to bring an arcade game. Hit The Ice on a console with a few significant additionsHe never did, but it wasn̵
7;t due to lack of effort; the game was actually finished, it just never was released.
As game historian Frank Cifaldi notes. between terabytes of data containing Nintendo's "gigaleak" is completed, NES port logged out of Hit the IceThis is not the first time we've seen the game on a console Prototype Prototype The game escaped a while ago, but it's still interesting to follow the development of the game, approve its release and then … just never release.
It is not difficult to understand why. By whom Hit The Ice was ready for the NES it was 1993 and it was all right to the SNES generation, the Taito platform would eventually port the game instead (along with Genesis, Game Boy and TurboGrafx).
Importantly, however, while the original arcade version was a sports game, the later ports were also sports games, the NES version had RPG elements he joined in in "Quest Mode", which allows you to walk around the city and talk to residents.
G / O Media may receive a commission
Shame that is canned! I remember writing here a long time ago, before 2K is MyCareer really took off and we got things like The road in FIFA, these sports needed more RPGs. Getting some in 1993 would be great!
If you want to read exactly this RPG content that would contain, Cifaldi wrote about it long ago at lost levels.