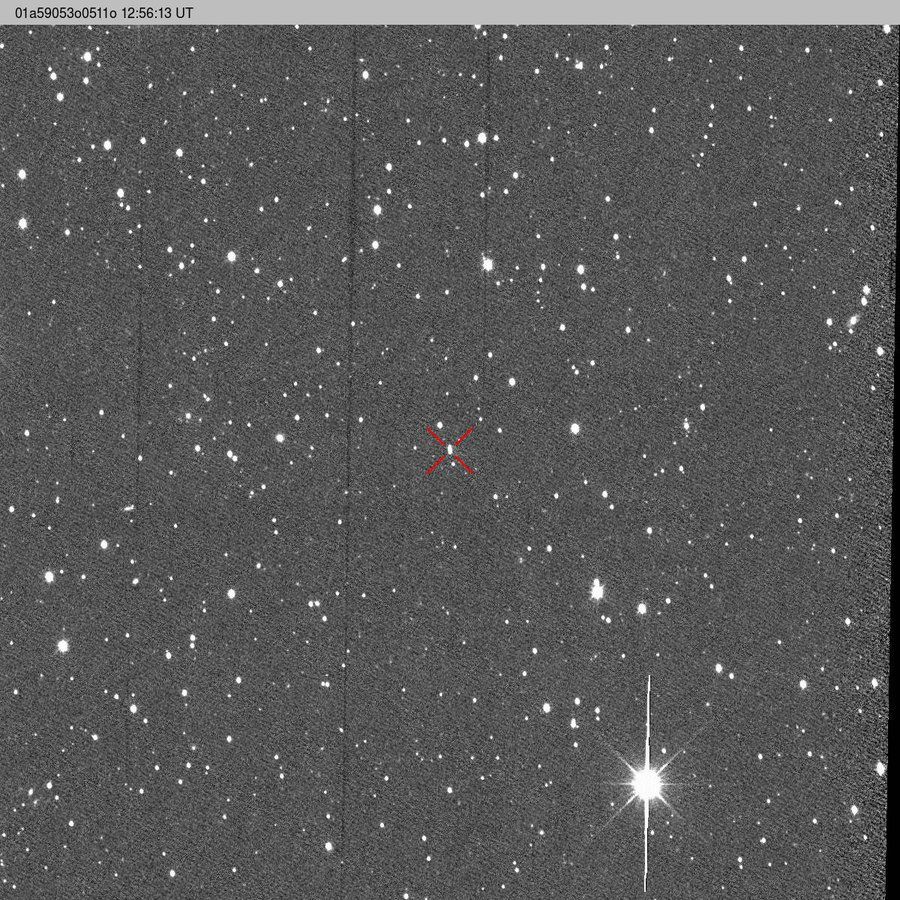 During routine surveys of dangerous #asteroids for NASA's #PlanetaryDefense Coordination Office, the @fallingstarIfA ATLAS-MLO telescope spotted Chinese Tianwen-1 on its way to # Mars. Good Travel Tianwen-1! pic.twitter.com/Kc5SQjljgcJuly 24, 2020
Spaceship or space rock?
An observatory linked to NASA's efforts to identify potentially hazardous substances asteroids They saw something as fast, but not entirely natural: a spaceship heading for Mars.
The vehicle was the Chinese Tianwen-1
Mars mission, which began on July 23 to begin a seven-month journey to the Red Planet. The spacecraft consists of an orbit, a lander and a rover, all of which are connected to what China hopes will become its first successful mission to Mars.
related: China begins an ambitious Mars rover-lander-orbiter mission
The views were captured by a program run by NASA's Office of Planetary Coordination, which examines vast streaks of sky over cosmic rocks to gather enough observations for astronomers to map the path of each object if someone could approach too comfortably.
The new Tianwen-1 speeding animation from Earth comes from facility in Mauna Loa on Hawaii, which is one of a pair of Hawaiian observatories that form the latest warning system for asteroids or ATLAS. ATLAS observatories regularly identify new celestial objects, for example comet of the same name which dazzled the skywatchers earlier this year before they dissipated.
But in this case, it was not a celestial object that would strike the view of ATLAS. Instead, it was the second va three highly anticipated spacecraft launches to Mars during this summer three-week orbital alignment window. China hopes the three robotic components of the Tianwen-1 mission will send home a bonanza of scientific data on the Red Planet.
It was initially preceded by system startup The first interplanetary mission of the United Arab Emirates on Sundays. NASA's own contribution to Mars, a massive rover called Perseverance, which also carries a small experimental helicopter called Ingenuity, is currently scheduled launch next Thursday (July 30).
Email Meghan Bartels to mbartels@space.com or follow it on Twitter @meghanbartels. Follow us on Twitter @ Spacedotcom and on Facebook.