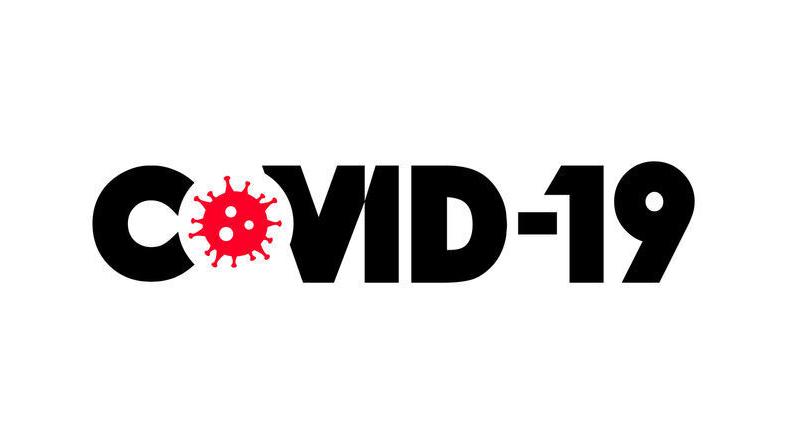 After almost a month of relatively stable daily growth in COVID-19 cases, Forsyth County experienced the third highest point on Friday since the arrival of the largest pandemic in mid-March.
The Department of Health and Human Services told NC that Forsyth had 105 cases on Friday, as well as three more deaths, for a total of 74.
Meanwhile, DHHS reported a record in national daily cases of 2,585, for a total of 1
65,076. There were another 31 deaths with a total of 2,683 victims.
The DHHS said in a statement that the sharp increase in cases "reflects an increase caused in part by approximately 1,000 positive tests from dates in the first half of the month reported by LabCorp over the past 24 hours."
"The department is working with LabCorp to understand the cause of the late report; however, LabCorp confirmed that individuals were not late in getting their results. "
The maximum daily total number of cases in Forsyth is 1 June 162, followed by 18 July 114.
Until Friday's peak, the range for Forsyth was between nine and 65 years each day during August.
Since August 14, there have been 21 deaths in Forsyth, four of which were reported on August 18, and after three deaths on August 14, August 21, Tuesday and Friday.
Joshua Swift, the district's director of health, said the rising death toll in August was partly due to an increase in cases diagnosed during July.
According to researchers at Johns Hopkins University, the average time from the first symptom to death in people who died of COVID is about 19 days. People with severe cases are usually not admitted to the intensive care unit until the 12th day of symptoms.
By comparison, recovery from mild symptoms may take one to two weeks, and from severe symptoms it may take four to six weeks.
The total number of Forsyth is 6,119. Forsyth Health officials said that from 5:30 pm on Friday, 5,532 people were counted in the recovery, along with 631 active cases.
The outbreak at Bottomley Evergreens and Farms in Sparta increased to 127 employees, from 115 on 21 August and from 91 to 102 employees at the time of the outbreak.
School update, long-term care
DHHS reported on Friday that outbreaks are currently occurring in four childcare facilities in Triad and Northwest NC
A case cluster is defined as at least five cases in one environment.
Most often, six children and four staff members remain at the Appalachian State University Child Development Center. Lexington Day Care also has seven staff members and two children, four staff members and three staff members at The Growing Years Learning Center in Alamance County and three children and two staff members at The Crossing Preschool / Kindergarten in Kernersville.
Seven students at four schools in Davie County County tested positive for COVID-19, the school system said in a statement on Thursday.
However, DHHS did not include these students in its bi-weekly updates because they do not represent a cluster. Davie Health and Human Services told the school system that students did not receive the virus in the school environment.
DHHS listed 12 Forsyth long-term care facilities with COVID-19 outbreaks on Friday from 4 p.m.
However, DHHS excluded the Citadel of Winston-Salem from the list of outbreaks. The citadel had the largest number of cases in Forsyth with 57 inhabitants, of which at least four died and 17 employees.
The largest number of cases is currently in Oak Forest Health and Rehabilitation with 36 people and 14 employees infected. There was one death of the inhabitants.
There are a total of 197 active cases in 12 Forsyth long-term care facilities – 108 inhabitants and 89 employees.
There are currently 38 outbreaks in long-term care facilities in 14 districts. In addition to 12 in Forsyth, seven are in Guilford; four in Surry; three each in Davidson and Randolph; two each in Alamance, Ash and Rockingham; and one by one in Watauga, Wilkes and Yadkin.
As of Friday noon, 1,312 residents of nursing homes or institutional care centers have died in COVID-19 in the state. These deaths accounted for 48.9% of all deaths in COVID-19.
The number of victims includes at least 13 in Forsyth long-term care facilities.
At least 11,956 cases were recorded in long-term care facilities, which represents 7.2% of the national situation.
Nationwide update
2,585 new cases reported on Friday exceeded the previous high of 2,481 on July 18.
Currently, 965 North Americans are hospitalized with symptoms of COVID-19, a decrease of five since Thursday. The total hospitalization is below 1,000 since August 20.
On 5 August, Governor Roy Cooper extended state restrictions on the second phase of the opening for the third time until 9/11 to allow for selective reopening, for example in K-12 public schools.
Restrictions in the second phase, which Cooper calls the "safer home" approach, began on 22 May. Due to these restrictions, private bars, fitness centers, bowling alleys, gyms and other businesses remain closed.
The Cooper administration monitors five public health data points: the number of hospitalizations; number of hospital beds, JIS beds and ventilators available; number of positive cases; percentage of positive cases; and the number of people arriving at hospital emergencies with COVID-19 symptoms.
Worldwide, the percentage of tests with a positive result has been between 7% and 10% since mid-May. On August 10 it was only 5%, but on Saturday it was 8.4%.
Cohen warned that she wants to see a minimum seven-day average of 5% – and preferably a 14-day average – before considering it a key indicator of a lower COVID-19 value in North Carolina.
DHHS said 18,647 tests were conducted across the country on Friday, with a total of 2.22 million since mid-March. During August, the daily test range was between 11,411 on August 11 and 32,509 on Thursday.
Cooper said DHHS officials are aware of the recent decline in individual demand for testing, which is contributing to lower daily totals.
Cooper attributed the stabilization and slightly declining trends to many North Carolina residents who adhered to the mask mandate it introduced on June 26.
Source link