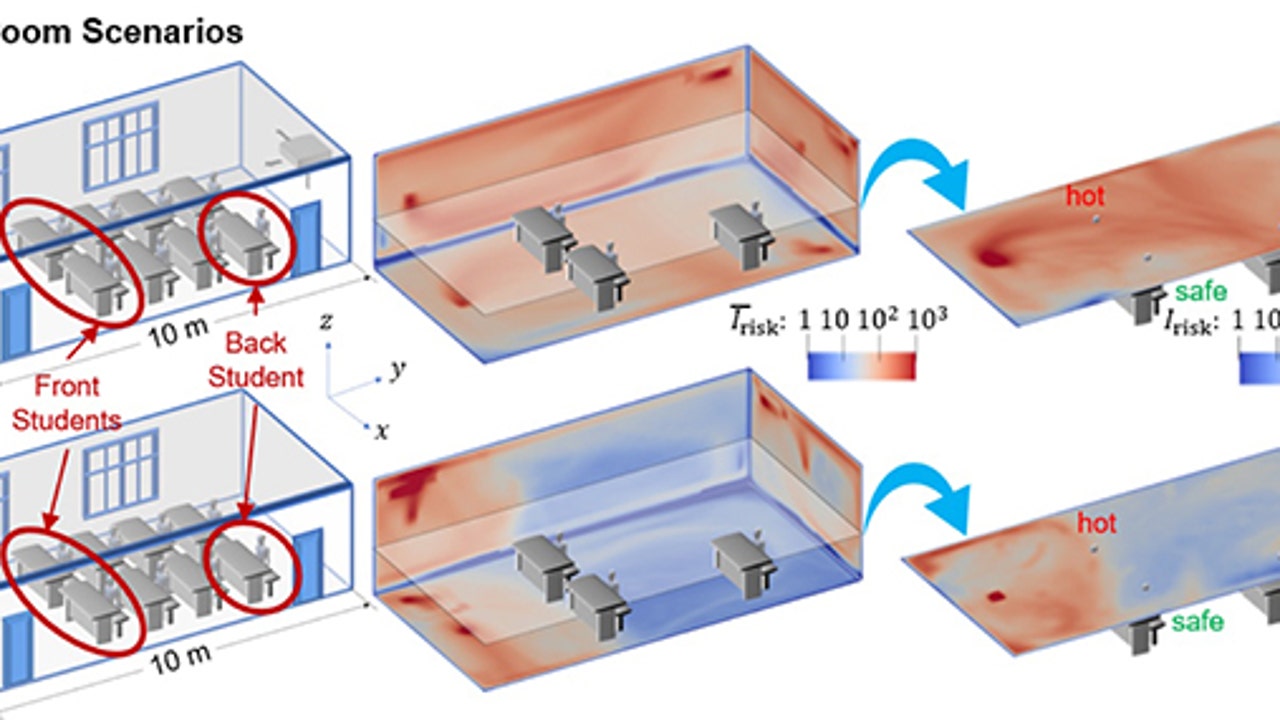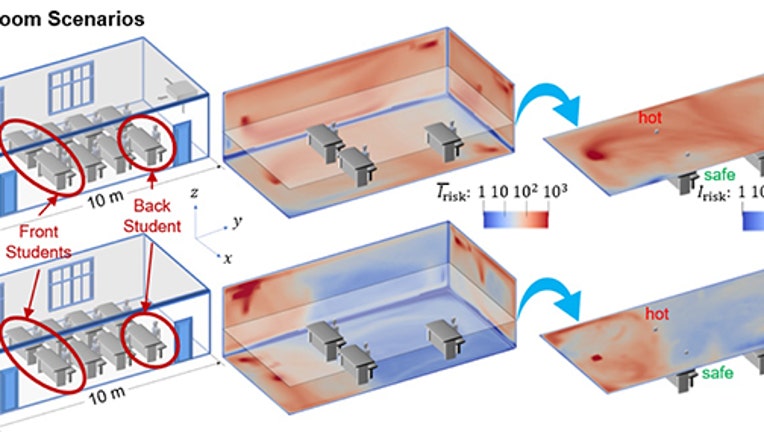 MINNEAPOLIS (FOX 9) – A new study by scientists at the University of Minnesota College of Science and Engineering shows how the coronavirus moves indoors.
The research team modeled the transmission of COVID-19 by aerosols, which are excreted from the mouth when people speak and breathe. The team modeled the flow in three different environments: classrooms, elevators, and a supermarket.
For example, in the classroom, the researchers studied individual instruction infected asymptomatically in front of the room. They found that only 10 percent of the virus particles were filtered off with good ventilation, but found that it depended on the location of the vent. When the teacher spoke directly below him, the aerosols did not spread much.
Researchers say it could help organize classes and companies with fewer "hot spots" or areas where aerosols are collected.
"When our work is successful, I think more people will ask for help because I think many companies will have reopening – cinemas, theaters, anywhere with big meetings," said scientist Suo Yang, one of the study's scientists. in the press release. "If you do a good job, if you have good ventilation in the right place, and if you spread the seating of the audience properly, it could be much safer."
Researchers are also working with an orchestra in Minnesota to find out how aerosols travel when they perform on stage, and hope that the study will be completed in August.
Source link