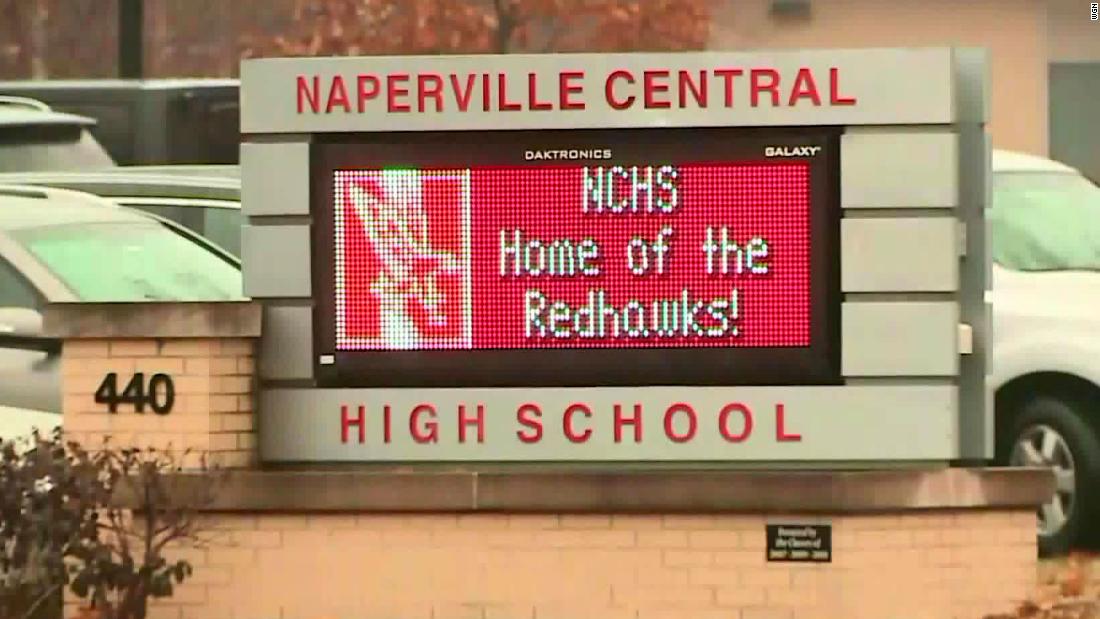 A 14 year old suspect has not been identified because he is juvenile. He was charged with two hate crimes and a number of riots, police chief of Naperville and the prosecutor said on Wednesday.
A student reportedly took a photo of a victim on November 14 at a high school in Naperville in which both attend.
In a photo headline, he said the point of sale was Naperville, a suburb of Chicago. The investigation found that the juvenile advertisement was published along with another unidentified offensive language. Police said.
The suspect reportedly took a photo in the school canteen while they were sitting at the same table, the Chicago Tribune reported. She said the suspect was white and the victim was also 14.
The suspect and the victim were teammates from the wrestling school team, affiliated partner WNS CNN.
"The charges against juveniles in this case are worrying," DuPage County Attorney Robert B. Berlin said. "Hate crimes have no place in our society and will not be tolerated in DuPage. Everyone, regardless of age, accused of these shameful acts will be accused accordingly. "
Naperville Police Chief Robert Marshall described the incident as despicable and offensive. ,
"Every individual deserves the right to feel safe and welcomed in our community, and this department will continue to make this a reality by thoroughly investigating any allegations of hate crime and the status of those responsible for justice. . "[19659003]
Naperville's latest racist incident in a few weeks
In an interview with affiliated company WNN CNN, the victim's mother said they were both friends, but the suspect began making uncomfortable comments.
"The moment he started teasing my son, he called a fool of him, made fun of his skin color, and said that last October he said," shut the slave ", they're not friends anymore," she said.
Just last month, Naperville published national news following the release of workers from the local Buffalo Wild Wings when they asked a group of mostly African-American people to change the charts because of skin color. The family said the host told them to move to another table because one of the regular customers of the restaurant did not want black people to sit nearby.
The police chief said the incidents were unrelated.
The suspect appeared in a juvenile court on Wednesday and his future court speech is December 18.
Naperville is about 35 miles from Chicago.
Source link